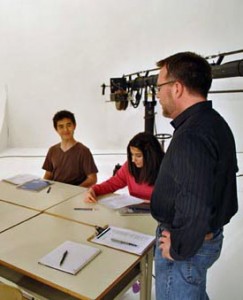 In my last blog, I walked readers through some of the important questions every company should ask before beginning to make a business video. If you missed that one, click here to read Part 1 of Stop and Consider These Questions Before Any Video Production!
With this blog, I'll take you through the questions you and your team can examine to begin to define the scope of your video project as you imagine it, and how you can focus in on setting a realistic budget to get the job done right.
Defining Scope and Budget
To arrive at a true budget, you'll need to establish the scope of your video project. Some of those key factors are outlined below under Location, Content, and Interviews.
Do you have a budget range this video project needs to fall into?
How long do you expect the finished video to be?
What is your deadline for delivery of the final product?
Do you wish to provide a creative treatment for the video, or would you like to provide a basic project brief with budget parameters and delegate the creative treatment to the video-production company? (In the latter case, it is more straightforward for the video production company to provide a detailed budget and timeline, including a proposed number of days for shooting.)
Location
Will shooting be indoors or outdoors?
Will shooting require travel?
Content
How do you envision what the final video will look like?
Can you provide examples of videos (from your own archive, or online examples from other organizations) that suggest the final product you're seeking?
Specifically, do you have examples of videos that demonstrate the quality of video production you're expecting?
Does your organization have existing brand standards? If so, please provide them.
Do you anticipate a need for special graphics or animations to be created for this video?
Do you have any existing footage, photos, or graphics that support the key messages for this video?
Interviews and/or Speakers
How many people will be interviewed?
Where do you want interviews to take place?
Can you estimate, even roughly, how many minutes of each interview you might expect to appear in the final video?
Would you like footage of some processes or people at work that would demonstrate concepts that the interview subjects will talk about?
For filming of conference speakers: do you need entire presentations captured or simply an overview of several speakers? (This will help determine how much footage must be shot and how much editing time would be required.
Webcasting Questions
Most of the same questions your video production team would ask to create video on demand—questions about location shooting, audience, interviews, distribution—also apply to webcasting. But there are some specifics that differ when you are producing a shoot that will go out live to the intended audience.
(To learn more about webcasting, watch this video blog about webcasting services available from The Edge Communications.)
What is the planned day and time for your webcast?
What is the anticipated length of time of your webcast?
Does your message need to run on a private streaming service or is a public channel acceptable?
Do you have an existing itinerary or "run down" that shows the sequence of events in your webcast?
Will you have a live audience at your shooting location?
Do you need to provide your viewers the opportunity to interact live with the presenters?
Do you have a specific number of speakers or intended interviews for the webcast?
Do you have visuals you would like integrated into the video stream—existing photos, video to play back, or graphics? If not, do you have any playback videos or graphics you need designed for this event?
The sheer number of questions in this blog and the previous one are an indication of the complexity of creating a successful corporate video. You're not alone, though; be assured that a qualified, experienced video-production company will work with you every step of the way. (Be wary if your video provider isn't asking you these questions!)
So bring your team together and use these questions to start building a strategy for your next video. You'll be setting the stage for clear, efficient, and responsive communication with your video production company, and for the creation of a video product that truly meets your needs and expectations.